Roof Repairs in
Middlesbrough
For all types of roof repair services: Replacing states or broken roof tiles, fixing and cleaning out damaged or leaking guttering and rainwater systems. Replacing or fitting new downspouts or waste water piping. Chimney stack and ridge tile pointing carried out on all types of property around the greater Middlesbrough area. We fit chimney pots and cowls. We undertake repairs to leaking garage flat roofs as well as dormer and extension felt rooftops. We refelt complete flat roofs or just repair them making them watertight and rainproof for a guaranteed number of years. We guarantee our work.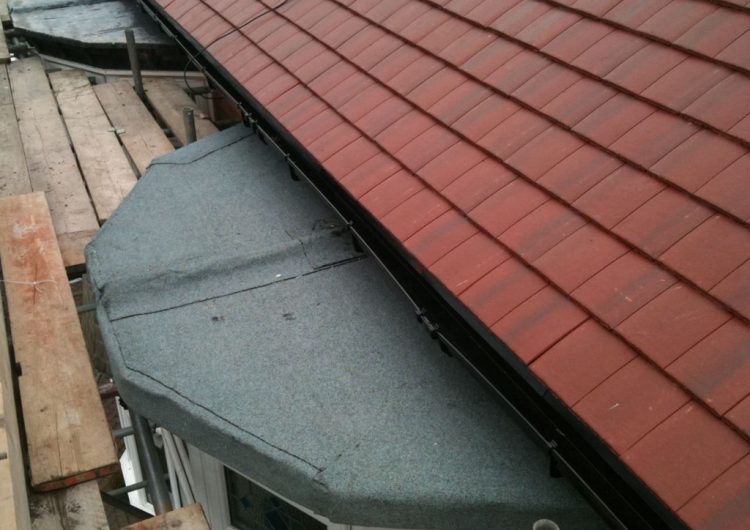 Operating a 24/7 Emergency Roof Repair Services in Middlesbrough
We will perform a full and detailed survey of your roof, noting any faults or leaks we discover prior to conducting any roof repairs at your home in Middlesbrough. Once we find out what problems there are we'll try to establish if they're repairable, or if we'll have to repair a larger section of the roof or indeed the entire roof covering. No matter what the outcome, all options will be recorded and then discussed with the client. Our roof repair service is available round the clock 7 days a week and deals with anything from slipped slate and tiles to storm damage and insurance work. No jobs is too big , or too small when it comes to roof repairs in Middlesbrough.
Flat & Pitched Roof Repairs in Middlesbrough
We always aim to repair any roof with little interference to your routine and our workmen are always clean, organised and professional. All products and materials we use are procured from highly reputable suppliers and we use only the very best quality materials that conform to the pertinent British Standards.
Emergency Roof Repairs in Middlesbrough
Whether your roof has been damaged in a weather incident, or it has suddenly collapsed, we are on call round the clock for roof repairs in Middlesbrough & throughout Middlesbrough. Using our expert skills, we can fix your roof to make sure you are safe and warm in your home, with as little damages as possible.
Our roof repairs services
Operating throughout Middlesbrough & Middlesbrough, we provide an extensive roof repairs service, including:
Replacement tiles and slates on pitched roofs
Repairs to flat roof membranes, felt and asphalt
Roofline and guttering replacements
Slate and tile colour matching
Chimney re-pointing and care work
Expert roof repairs guaranteed across Middlesbrough
We only employ professional and fully qualified roof repairs specialists whom we trust to produce persistently high standards in full compliance with health and safety laws. Here at LA Roofers we believe there is no job to small for us to handle and we guarantee the highest standards on every job.
Contact LA Roofers

Keeping your roof well maintained will ensure it lasts for many years, therefore it's highly recommended to have your roof checked out at regular intervals. We offer a roof inspection service that will highlight any roofing matters before they can become a costly issue. It is essential that your roof repairs in Middlesbrough are carried out as soon as possible and to the highest quality in order to avoid the possibility of considerably more costly work being needed.
Here at LA Roofers we offer a full range of roof repair and maintenance solutions to all our customers, both domestic and commercial to all areas in Middlesbrough & Middlesbrough. Contact us NOW! Whatever level of roof repair you're looking for, we will supply a cost effective solution that will give you peace of mind for the future.